Windstar is a lean silver shaded she-cat.
Description
Physical
Lean, mean, fighting machine! Windstar is compact in a slender and tightly toned physique, supported by lean muscle meant for long distance sprinting and easy maneuvering. Her short, silver-and-white coat is soft to the touch and clings to her wiry frame. Windstar's chest is covered in thick, stark-white fur that lacks any staining- surprising for a wild cat. Her spine is grizzled by intricate silvery hairs that produce a shaded tabby pattern.
Personality
WIP
History
Background
Roleplay
Relationships
Life
Images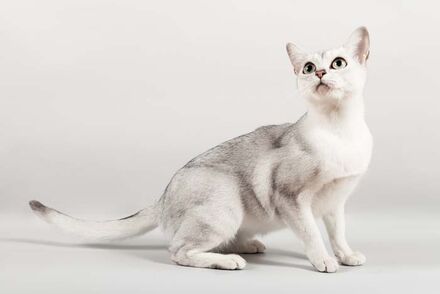 Trivia
Community content is available under
CC-BY-SA
unless otherwise noted.